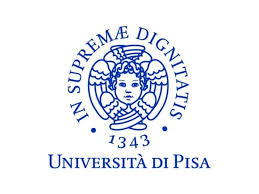 Aims and scopes:
The research fields of variational problems and of partial differential equations are very large and include the analysis of several mathematical models, going from mathematical physics, to economy, from engineering to biology. The workshop aims to explore the analytical, geometrical and numerical issues arising from several variational and differential problems, as well as the possible applications of the theoretical results.
Organizing and Scientific Committee:
Luigi C. Berselli, Giuseppe Buttazzo, Matteo Novaga, Andrea Malchiodi
Venue:
Aula Magna, Dipartimento di Matematica, Università di Pisa (
map
)
Timetable:
Lunch:
Mensa - Scuola Normale Superiore, Via Consoli del mare 13 (
map
) during breaks 12:30-14:00.
Titles and Abstracts: